The Name of Jesus
————————–
cancer
Philippines 2:10   "that at the name of Jesus every knee should bow, of those in heaven, and of those on earth, and of those under the earth,"
2 Corinthians 4:17
For our light affliction, which is but for a moment, is working for us a far more exceeding and eternal weight of glory,
2 Timothy 1:7
For God has not given us a spirit of fear, but of power and of love and of a sound mind.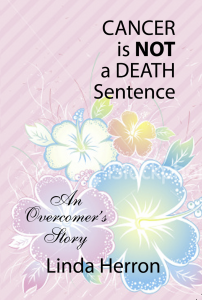 Fill in the blank with your situation! (from Confession on page 31)
I am blessed and highly favored!
I am healed, delivered, set free, and live in victory and prosperity!
I'm still standing and I win because of the stripes of Jesus and His Blood!
__________ is under the name of Jesus.
The Lord is for me so __________ cannot be against me!
This light affliction of __________ is working a great and eternal weight of Glory!